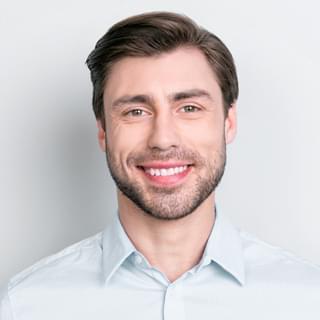 " Once we realized that the hives my daughter thought she had for weeks were actually bed bug bites, we turned to  Absolute Pest Control for help! William was so supportive and helpful during this stressful time. After one  (1 !!!)  treatment her apartment is now bedbug-free. I would highly recommend them! "
Kate P. Barrie
" I had a wonderful experience with this company. I moved into my first ever place alone earlier this year and noticed I was waking up with bed bug bites. I contacted my landlord and he sent out a company, but I still woke up with bites.  After googleing  Absolute Pest, I scheduled an appointment. The guy was really nice and thorough, left a preparation list for service. I have not had a single bite since they were here in March. Would use them again if ever needed!!! "
Tracey K.  Barrie
" I called these guys for help with my bed bug situation back in June. It might seem a little pricey but I was happy with the outcome and it is worth it. There is also a warranty if for some reason you need them to come back. They are no nonsense, and very knowledgeable bed bug whisperers.  I was able to save all of my newer mattresses and I haven't seen any sort of bug.   I would use them again but hopefully I won't have to."
Lindsay S.  Orillia
" William was great!  He thoroughly checked our living space for bedbugs and was super nice in answering questions and calming our anxiety.  We did not have any evidence of bedbugs...thank goodness!  But, we will not hesitate to call this company again if we ever need to! "
Marc D.  Midland
" Travel a lot on business and after one trip; noticed that I had what I thought was a small rash on my arm. It kept up for 3 weeks. So, I thought I might have bed bugs. I called another company and they came out, and sprayed 3 times. But after 4-5 days; I started getting bitten again.  After that, I called Absolute Pest Control and they were very responsive and came out next day. William did a full inspection of the house and determined that I still had an infestation of bed bugs within the bed frame. 
Upon the first visit he was very professional, knowledgeable and thorough! He gave me a preparation list that was very helpful. And, the bed bugs were 100% eliminated after the first visit. I didn't have any bites after that! 
I also have to say they are very honest. They won't sell you anything you don't need.
Friendly and professional service that gets the job done in one shot!! 

Highly recommended! "
Melissa W.  Barrie
"I just wanted to thank you for such an excellent service.  William  was extremely prompt both times he came and a very lovely person.  Not only did he eradicate our infestation but he did so in a very respectful and non-intrusive manner.  He made us relax about the problem and gave us all the useful knowledge that we needed to ensure that we cleared them out effectively.  A real credit to your company."  
Lisa B.  Alcona
"Thank you for dealing with our problem so quickly and efficiently, having done extensive research on the subject of bed bugs I realise what I nightmare problem they can be.  I just wish we had of called you first and saved the wasted expense…
Thank you!
Tom W.  Angus
"I am not sure if I and my family can thank you enough. We had read such horror stories on the Internet about infestations lasting months and months and yet we were clear in a matter of  one day. I wish you every success and hopefully having learnt what to look out for we will never need to call again" 
Christina C.  Alliston
"Many thanks for being so prompt in answering our call for help this morning. It is incredibly reassuring to have your experience and expertise so immediately available when facing an infestation of bed bugs. It helps combat one's initial reaction which is to scream and run wildly away!"
Sarah S. Barrie
"Thank you for rescuing us from the bed bug nightmare. After six treatments for 2 different companies I now fully understand why you say it's a specialist problem. The results you achieved in 24 hours were better than all of them managed in three months" 
Danny Z. Orillia